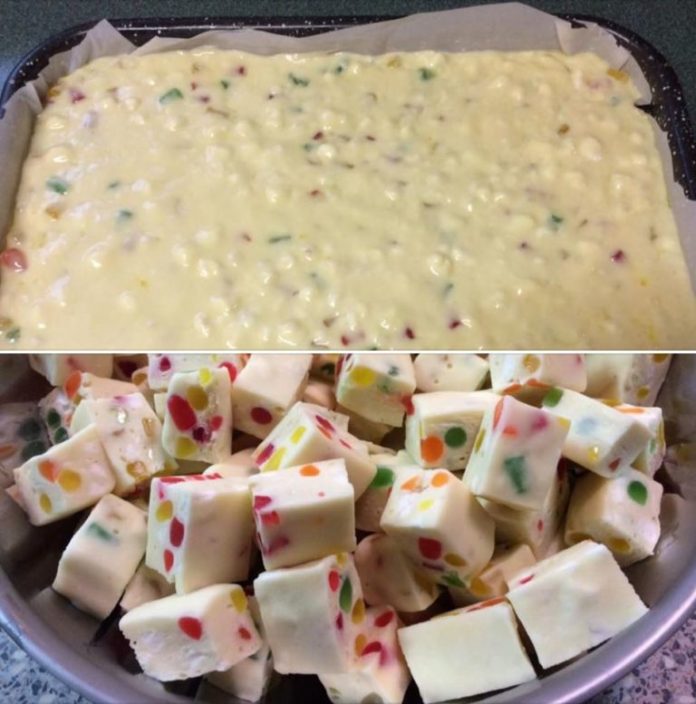 These unique candies, for many of us, are a signal that the holidays are really here. It is a compact, dense and chewy candy. Roasted nuts, chopped candied fruit, caramel, or chocolate are often added.
This 4-ingredient recipe is easy to make and has the same texture as Roman Nougat bars. Enjoy!
Ingredients:
2 Tbsp Butter
– 2 Packs white Chocolate Chips
– 2 Bags Mini Marshmallows.
Instructions:
Melt together and stir until Smooth, Add 2 Cups Gumdrops ( Whole ). Stir and spread in a parchment paper lined 9x13in pan. Chill overnight in Fridge for at least 24 hours. Cut in squares. Should be kept in fridge but can be left out for few hours when you get the munchies.