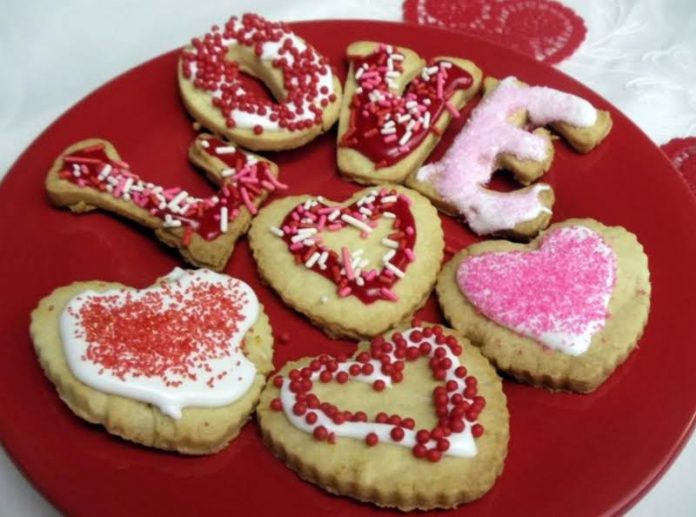 Ingredients
2 1/2
 stick butter. cut in pieces
1
 large egg plus one egg white
2
 tsp lemon zest or lime, orange zest
Directions
1.
 In a food processor, combine flour, baking powder, and salt; pulse to mix. Add butter and pulse until mixture resembles coarse crumbs. Add sugar, eggs, and lemon zest and process until mixture resembles wet sand.
2.
 Turn mixture out onto a lightly floured surface; knead several times until dough comes together. Divide into 3 portions; flatten each into a disk. Roll each disk to an 1/8-inch thickness between sheets of parchment. Stack dough (still in parchment) on a baking sheet; refrigerate 20 minutes.
3.
 Preheat oven to 375 degrees, with racks in middle and lower thirds. Working with 1 dough sheet at a time, peel off parchment (save for baking). With lightly floured cutters, cut dough into desired shapes and arrange, 1 inch apart, on two parchment-lined rimmed baking sheets (reroll scraps, if desired).
4.
 Bake until cookies are set but still pale, 7 to 9 minutes, rotating sheets halfway through. Transfer cookies to wire racks and let cool completely. Using a pastry bag and tip, frost cookies with icing; decorate with sugar!
Last Step:
Don't forget to share!