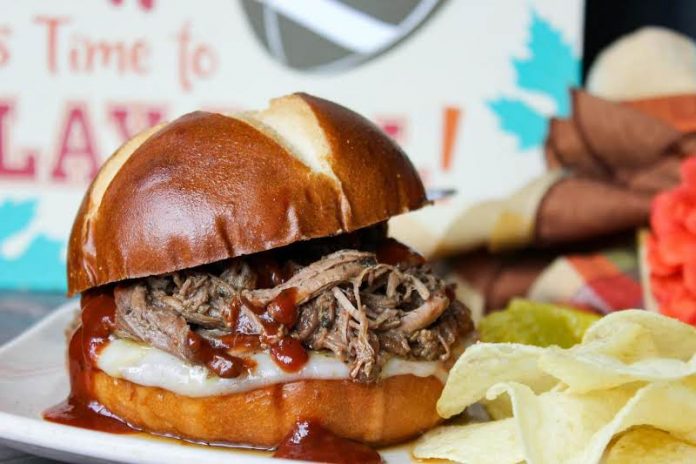 Ingredients
5
 lb boneless chuck roast
2
 pkg Good Seasons Zesty Italian dressing mix
1
 Tbsp fresh ground black pepper
**for a kick you can add some crushed red pepper.
Directions
1.
 Put the meat and all of the ingredients in an oval slow cooker (small Crock Pot will not be big enough). Cover and cook on low for 10-12 hours.
2.
 Remove the meat from the Crock Pot (should be fork tender) and shred it using 2 forks.
3.
 Return the meat to the juices and continue cooking on low for another 30 minutes up to an hour.
4.
 Keep warm and serve. The possibilities are endless… sometimes I serve on hoagie buns and top with sauteed onions, peppers, and mushrooms and melt provolone on top under the broiler, delish. Or, just set out buffet style with different bread and condiments such as horseradish, mayo, BBQ sauce, mustard. Enjoy the compliments AND the game.
Last Step:
Don't forget to share!