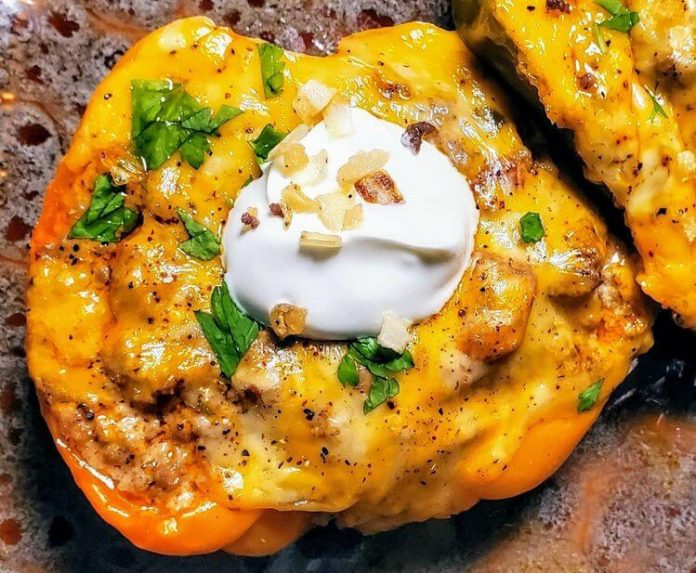 Ingredients:
4 medium green peppers, halved
1.5 lb ground beef, browned
1 packet taco seasoning mix, or seeking good eats homemade taco seasoning recipe
¾ cup water
1-½ cup cheddar cheese
1 cup sour cream
½ cup salsa
Instructions:
Preheat oven to 350° F. Wash peppers then slice lengthwise in half through the middle and remove seeds. Place in a casserole dish with ¼ cups water. Cover and microwave 7 to 10 minutes, or until peppers are soft. Check periodically for doneness.
In the meantime, brown the ground beef until cooked through. Add the taco seasoning and water and cook according to recipe or packet instructions. After the meat is cooked, mix in sour cream, salsa, and 1 cup of the cheddar cheese.
Spray a 13 x 9 baking dish with nonstick spray. Place cooked peppers inside dish and generously stuff with meat and cheese mixture. Top with remaining cheese. Bake 350 ° F for 20-30 minutes until peppers are heated through and cheese is melted. Serve with your favorite taco ingredients and a side of salsa. Enjoy!