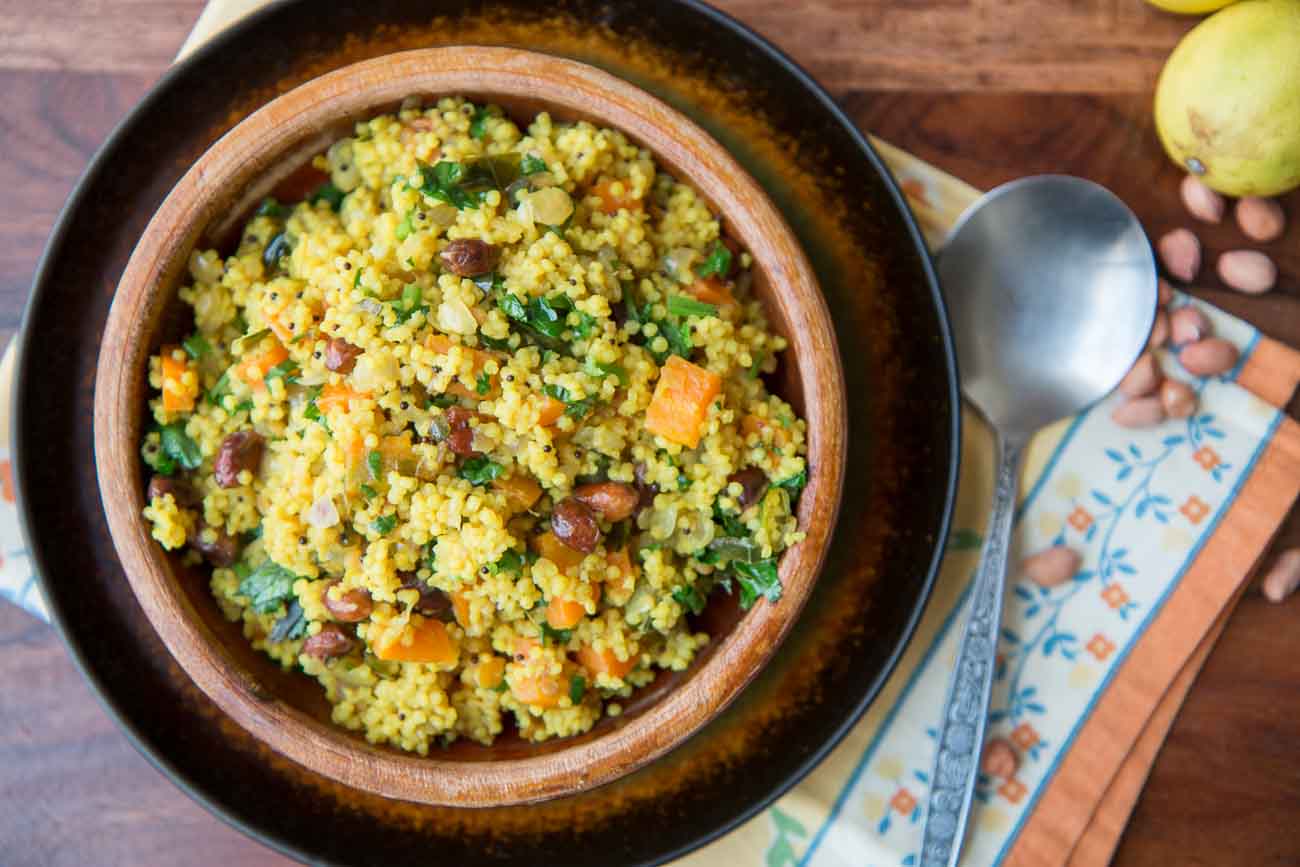 Ingredients
3 ounces boneless, skinless chicken thighs, cut into 1-inch pieces
Salt
Pepper
½ tablespoon olive oil
2 cloves garlic, sliced thin
½ cup fresh corn kernels (from 1 small ear)
2/3 cup cooked millet
2 tablespoons fresh parsley, chopped
1/4 lime, juiced
1/4 medium-size ripe avocado, chopped into 1/2-inch pieces
Directions
Season chicken on all sides with salt and pepper. In a large skillet over medium heat, heat
olive oil. Add chicken and garlic and cook, stirring occasionally, until chicken is cooked
through, about 4 minutes.
Add corn and cook, stirring, just until it starts to soften, about 2 minutes more.
Add millet, parsley, and juice. Cook, stirring, until heated through. Top with avocado.