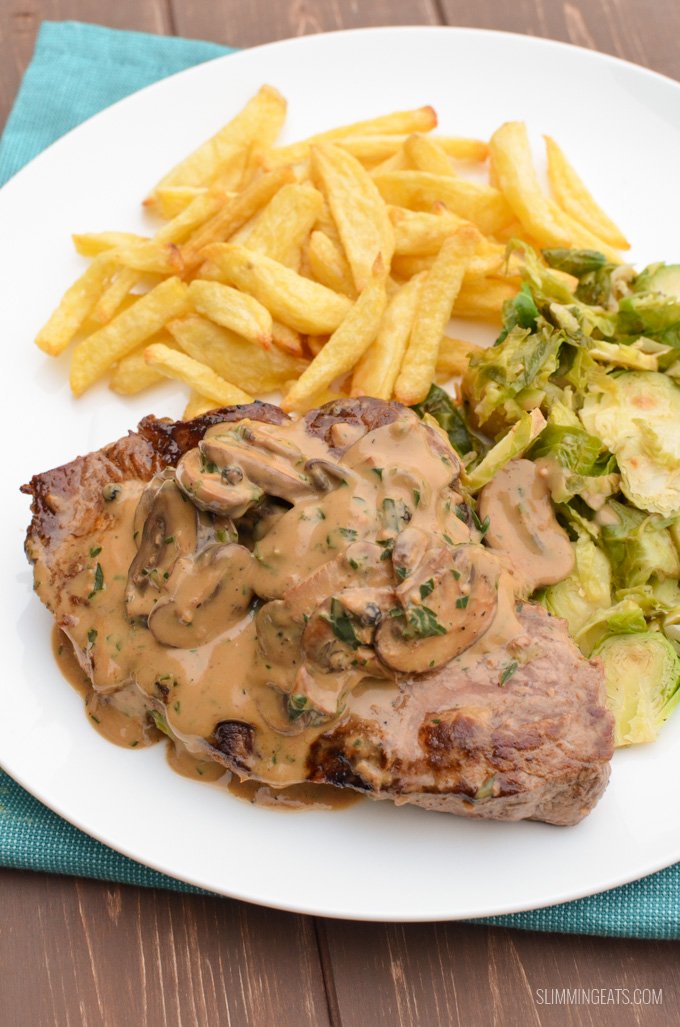 Ingredients
2 tbsp olive oil
1 large potato, cut into chunky chips, skin left on
1 fillet steak
1 tbsp red wine vinegar
125ml beef stock
2 heaped tbsp extra thick double cream
Method
Heat oven to 200C. Put 1 tbsp oil in a small roasting tin and heat up in the oven. Boil the
potatoes in salted water for 3 mins before draining and letting steam-dry for a few mins.
Season, carefully toss in the hot oil and cook for 30-35 mins until crisp and golden.
When the chips are nearly done, heat the rest of the oil in a frying pan. Season the steak
with lots of freshly ground pepper and a little salt, then fry for 2-3 mins on each side,
depending on how rare you like it. Rest for 5 mins while you make the sauce.
Pour excess oil from the pan and add the vinegar. Bubble, then add the stock and boil until
reduced by half. Stir through the cream, bubbling to thicken a little, then add as much extra
pepper as you like. Serve with steak, chips and peas.