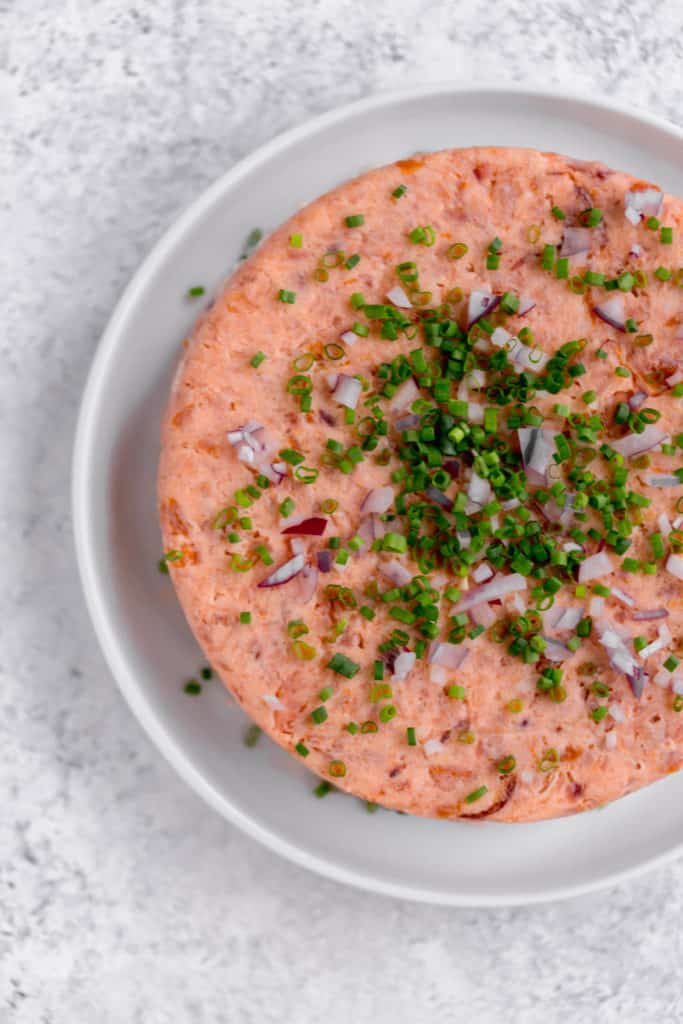 Ingredients
½ carrot, peeled
2 radishes, trimmed
small chunk cucumber
3 tbsp full fat soft cheese
juice ½ lemon or lime
small handful coriander leaves, roughly chopped
2 slices smoked salmon
drizzle of olive oil
olive oil, to serve (optional)
bread and butter, to serve
Method
Grate the carrot, radishes and cucumber, discarding the cucumber seeds. Mix in the cheese,
lemon or lime juice and most of the coriander, then season. Lay a slice of salmon on a plate,
top with veg mix, then drape over the other slice. Scatter with remaining coriander, drizzle
with olive oil and serve with bread and butter.