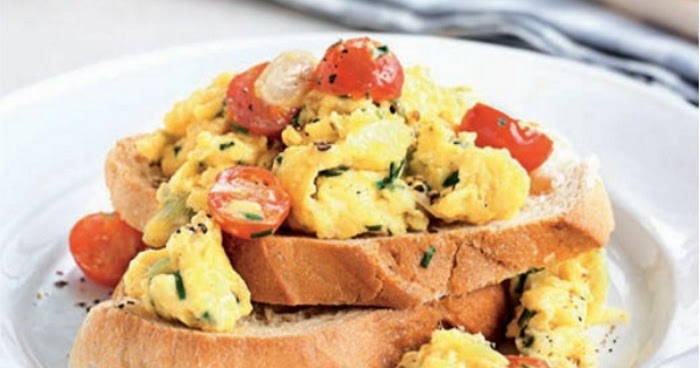 Ingredients
2 eggs
1 tbsp crème fraîche
25 g cheddar, grated
small bunch chive, snipped
1 spring onion, sliced
1 tsp oil
3-4 cherry tomatoes, halved
2 slices crusty bread, toasted
Method
Beat together eggs, crème fraîche, cheese and chives with a little seasoning. Heat oil in a
pan, then soften spring onion for a few mins. Add tomatoes and warm through, then pour in
egg mixture. Cook over a low heat, stirring, until eggs are just set. Pile over toast.