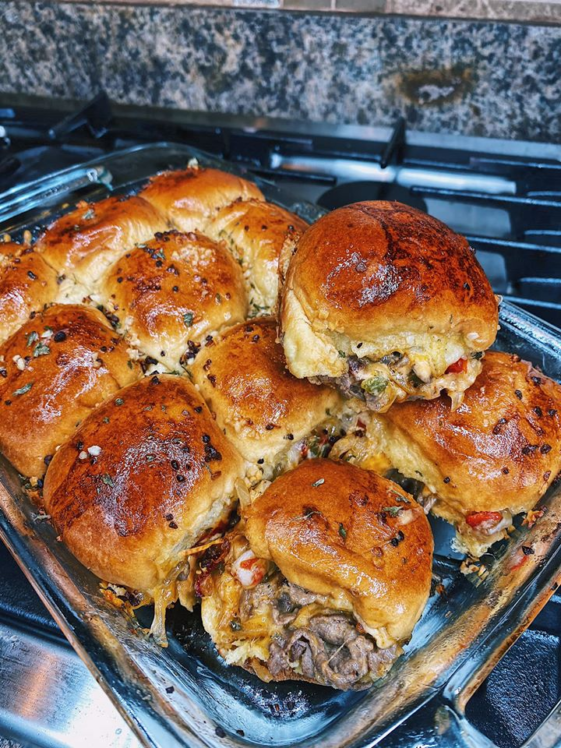 Philly is one of my favorite cities to visit. Not only are the people friendly, the city is rich with history and the food is AMAZING. And if you have ever visited Philadelphia you likely tried, or at least heard of, Philly's famous cheesesteaks.
Ingredients
1 tablespoon of olive oil
1 large onion, thinly sliced
1 large green pepper, thinly sliced
1⁄2 pound of fresh shaved steak
1 tablespoon of Worcestershire sauce
1⁄2 teaspoon of ground garlic powder
salt and pepper to taste
1 – 12 pack of sweet bread buns
6 slices of provolone cheese
1 tablespoon of melted butter
1 teaspoon of dried thyme (not ground)
1⁄2 teaspoon of Worcestershire sauce
Please continue to Next Page (>) for the full list of ingredients and complete cooking instructions.
[adrotate banner="3″]