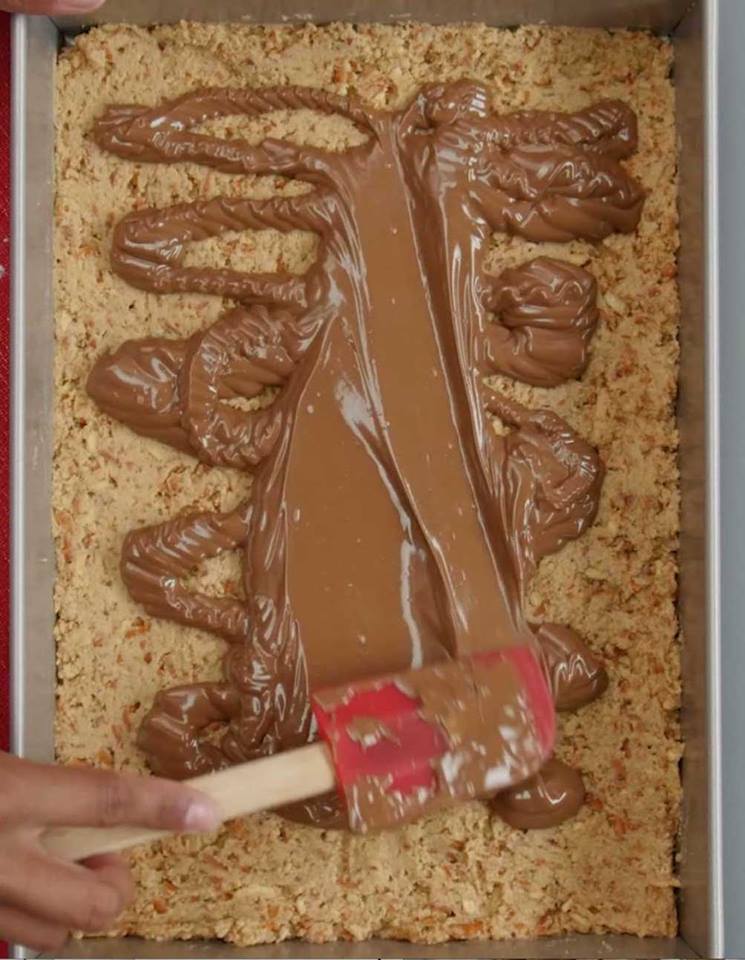 If No-Bake Chocolate Peanut Butter Pretzel Bars sound amazing to you, you've come to the right spot… this trifecta is absolutely amazing! And you don't even have to turn on your oven. (You know we're all about that.)
These bars are so easy to make but taste so very good, it's hard to believe that they're homemade. Once you try these delectable treats once, you'll want to make them all the time! And with something this simple, why not?
INGREDIENTS
2 cups pretzel sticks, crushed into crumbs
1 1/2 cups (3 sticks) butter, melted
1 1/2 cups powdered sugar
1 1/4 cup smooth peanut butter, divided
1 1/2 cups milk chocolate chips
PREPARATION
In a medium bowl, stir together the melted butter, pretzel crumbs, powdered sugar and 1 cup of the peanut butter until well-combined. Press the mixture evenly into the bottom of an ungreased 9×13-inch baking dish, then set aside.
Combine the chocolate chips and the remaining 1/4 cup peanut butter in a microwave-safe bowl or measuring cup. Microwave in 30-second intervals, stirring in between, until the chocolate and peanut butter are melted and smooth.
Ensure the mixture is well-combined, then spread over the peanut butter-pretzel layer. Refrigerate for at least 1 hour before cutting into squares. Enjoy!