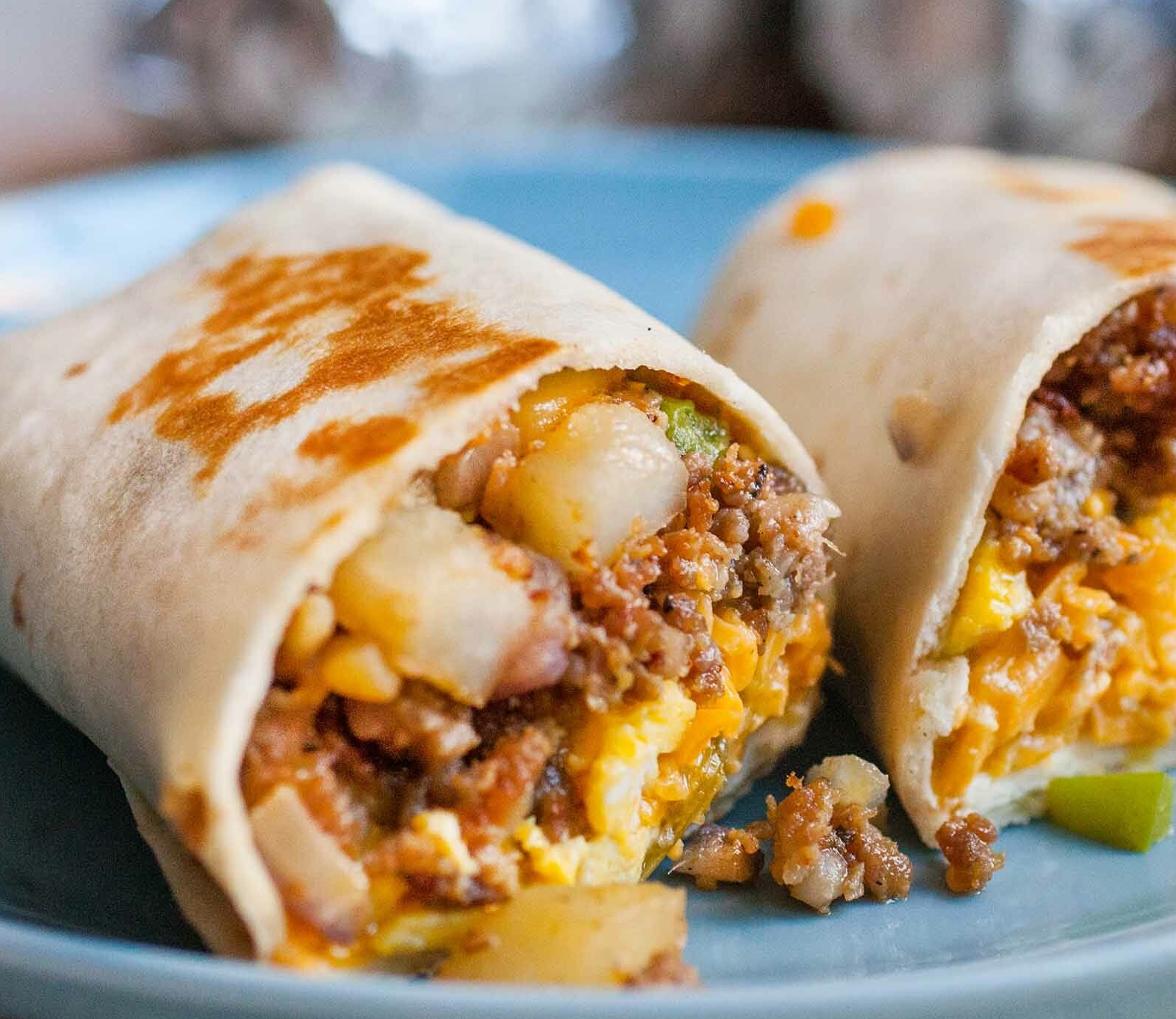 Ingredients
6 large eggs
3 large egg whites
1 jalapeno pepper, seeded and minced
Dash cayenne pepper
4 breakfast turkey sausage links, casings removed
3/4 cup shredded reduced-fat Mexican cheese blend
1 can (4 ounces) chopped green chilies, drained
6 whole wheat tortillas (8 inches), warmed
6 tablespoons salsa
Directions
In a small bowl, whisk the eggs, egg whites, jalapeno and cayenne; set aside.
Crumble sausage into a large skillet; cook over medium heat until no longer pink. Drain. Push sausage to the sides of pan. Pour egg mixture into center of pan. Cook and stir until set. Sprinkle with cheese and chilies. Remove from the heat; cover and let stand until cheese is melted.
Place 1/3 cup mixture off center on each tortilla. Fold sides and end over filling and roll up. Top with salsa.