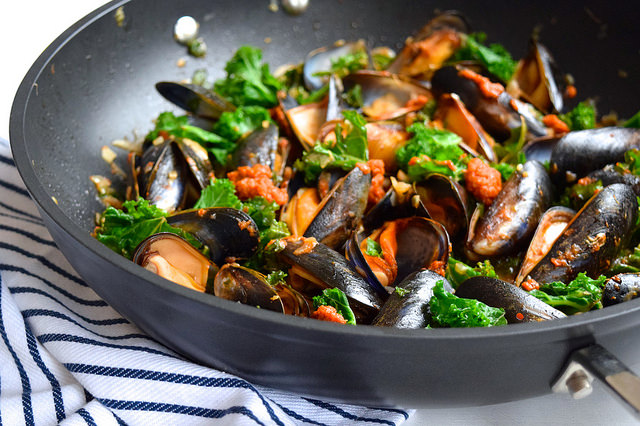 Ingredients
1 tsp olive oil
olive oil
1 shallot, finely chopped
1 small glass white wine
pinch crushed chilli flakes
500g clean live mussels
2 tbsp red pesto
crusty bread, to serve
Method
Heat the oil in a large pan and cook the shallot for 4-5 mins until softened. Pour in the wine,
add the chilli flakes and bubble for 2 mins.
Add the mussels. Cover and cook for 5 mins until all the shells have opened. Discard any
that remain closed. Stir in the red pesto and toss well. Tip into a large bowl and serve with
crusty bread.