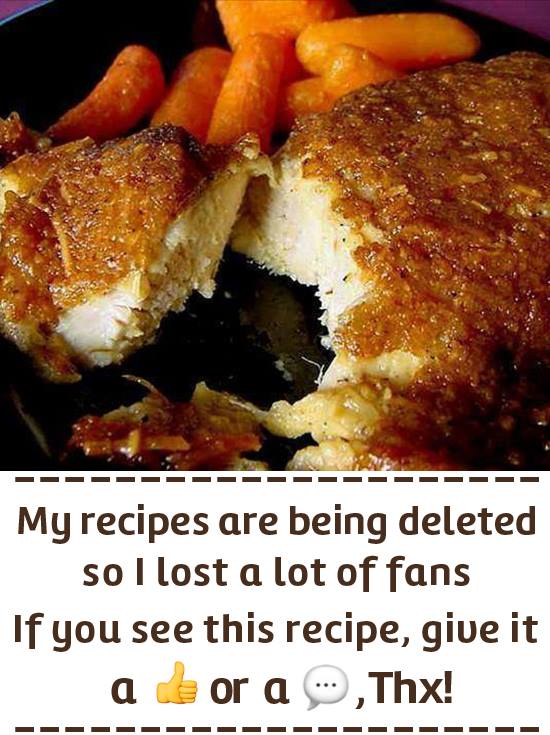 This chicken is healthier and much better than fried chicken. Very easy to make. Got this recipe from a friend from High School.
How can a dish with only 6 ingredients taste SO good?
Don't let the simplicity fool you. It's also outrageously delicious! It's always good to have a couple quick and easy recipes up your sleeve.
It all started when I was making my meal menu/grocery list for the week, I have a set of "go-to" meals that could be made quickly with minimum effort and planning, but there I was… stuck!
It was definitely a sick day!
Hopefully, chicken is a wonderful starting point for all kinds of easy meals, in addition of mayonnaise, parmesan cheese and a few easy seasonings. With 5 minutes of prep time and around 40-45 minutes of baking time – wonderful melt in your mouth chicken was ready.
Anyone who worked with chicken breasts before know that they can be incredibly versatile, yet also incredibly tricky to work with, especially when baked in the oven. Cook them the wrong way and you'll end up with a dry, rubbery, tough, and flavorless disaster.
But cooked the right way?! We're talkin' juicy, tender, flavorful, perfectly baked chicken breasts that you will love.
INGREDIENTS:
2 lb chicken breast halves, skinless and boneless
1 c greek yogurt-plain
1/2 c parmesan cheese
1 tsp garlic powder
1 1/2 tsp seasoning salt
1/2 tsp black pepper
DIRECTIONS:
Mix all together and spread mixture over chicken. Bake at 375 for 45 min.