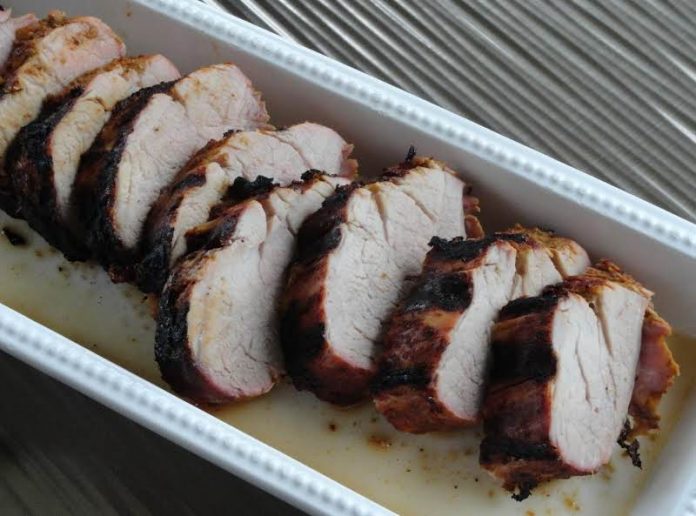 Ingredients
2
 tsp Adolf's meat tenderizer
1/2
 c fresh cilantro – chopped
Directions
1.
 Sprinkle tenderloins with meat tenderizer on both sides. Sprinkle cumin and chili powder on the top side of each tenderloin. Sprinkle 2 cloves of minced garlic on the top side of each loin and slightly press into meat. Allow to rest at room temperature for about 30 minutes.
2.
 In a food processor, add chopped green onions, chopped jalapeno (seeds and all), and cilantro. Pulse until minced and blended. Add mixture to a large Ziploc bag.
3.
 Squeeze the juice from the lime and orange into the Ziploc bag. Add tequila, then add the seasoned tenderloins.
4.
 Squeeze all of the air out of the bag and seal. Squish the tenderloins around until well coated with the marinade mixture.
5.
 Place bag in refrigerator and chill for at least 2 hours, turning a couple of times.
6.
 Grill temperatures and times will vary from grill to grill and from gas to charcoal. We use charcoal with hickory wood for the added flavor. Place the tenderloins over the hottest part of the fire and pour the excess marinade, carefully over them. Sear all sides to seal in the juices. Then, move the loins out to the medium heat and finish grilling, turning frequently.
7.
 Once the tenderloins are cooked through, remove to a platter and let them rest for 5 minutes, then slice into medallions. Serve and enjoy.