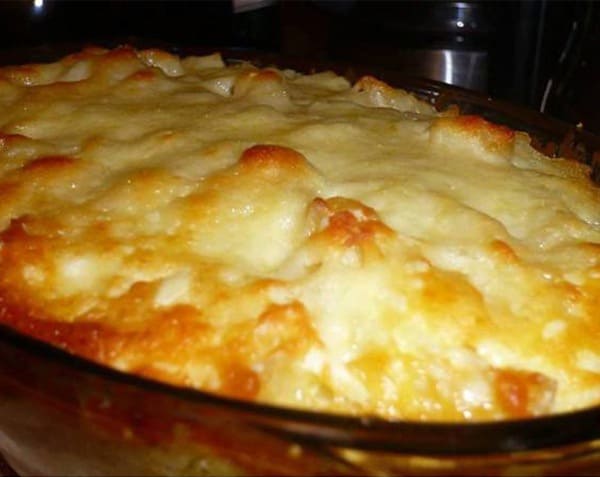 INGREDIENTS
Nutrition
1⁄2 lb macaroni (I prefer bowtie)
4 tablespoons butter
4 tablespoons flour
2 cups milk
1 teaspoon salt
1 teaspoon sugar
white pepper (optional)
8 ounces Velveeta cheese (cubed)
8 ounces sour cream
8 ounces small curd cottage cheese
2 cups sharp cheddar cheese (grated)
paprika
Directions :
Cook and drain macaroni slightly al dente. Place in greased 2 qt casserole dish.
Melt butter over medium heat. Add flour for a light roux.
Stirring constantly, gradually add the milk, cooking until thickened.
Add pepper, salt and sugar, mixing thoroughly.
Add Velveeta cubes and stir until melted.
Add sour cream and cottage cheese, stirring until well combined.
Pour over macaroni and mix well. It will look "cheesy" but will soak into the macaroni during cooking.
Spread cheddar cheese over the top.
Sprinkle with paprika.
Bake at 350 for 45-50 minutes.