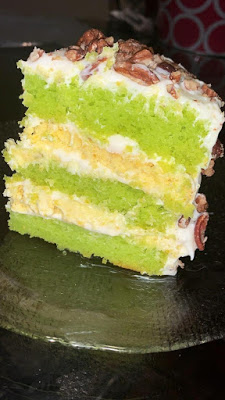 INGREDIENTS
For Coconut Crust:
9 whole graham crackers (1 package)
1/2 cup (50 g) sweetened, shredded coconut
1/3 cup (75 g) butter, melted
For Key Lime Pie Filling:
5 large egg yolks
2, 14-oz cans (830 ml) sweetened condensed milk
1 cup (240 ml) freshly-squeezed lime juice
1 tsp vanilla extract
1 tsp lime extract
zest from 2 limes
For Coconut Whipped Cream:
1 cup (240 ml) heavy cream, chilled
1/2 cup (60 g) confectioner's sugar
1/2 tsp vanilla extract
1/2 tsp coconut extract
Fresh lime zest, for garnish
sliced lime, for garnish
INSTRUCTIONS
Preheat the oven to 350F/177C. First, prepare the coconut graham cracker crust. Break apart the crackers and place them into a food processor along with the shredded coconut. Pulse the cookies for a 1 to 2 minutes, until fine crumbs form. Add in the melted butter and pulse again for about 30 seconds, until the crumbs are well coated.
Transfer the crumbs into a pie pan, tart pan or springform pan. Using your hands, spread the crumbs evenly, then press them into the sides and bottom of the pan, creating a firm and even crust. Bake the crust at 350F for 10 minutes, then remove it from the oven and let the crust cool while preparing the filling.
For the filling: place the egg yolks into a large mixing bowl and whisk on high speed for 2 to 3 minutes, until the yolks are thick, pale and creamy. Next, add in the condensed milk, lime juice, extracts and lime zest. Mix the ingredients together on medium speed for few minutes, until the mixture is creamy and uniform. Pour the prepared filling over the baked crust, spreading it evenly to the edges. Watch my video recipe to see how it's done!
Bake the key lime pie at 350F for 15 to 18 minutes, until the filling is set but still has a bit of a wiggle left (similar to a cheesecake). Remove the pie from the oven and let it cool at room temperature for about 30 minutes, then place into the refrigerator for 3 to 4 hours, or until the filling is set.
Prepare the coconut whipped cream once the pie is set and chilled. Pour the chilled heavy cream into a mixer bowl and add the confectioner's sugar and extracts. Whisk on slow speed first, until the sugar is incorporated. Then, switch to high speed and whisk for 3 to 4 minutes, until stiff peaks form. Transfer the whipped cream into a pastry bag tipped with a star tip; I used Ateco tip #847. Pipe generous dollops of cream onto the pie and garnish with lime zest and lime wedges.
If using springform pan, remove the pie from the pan before adding the garnishes. Release the pan ring, then slide a thin spatula underneath the crust to loosen the pie from the pan bottom. Gently slide the pie onto a cake stand, then garnish.