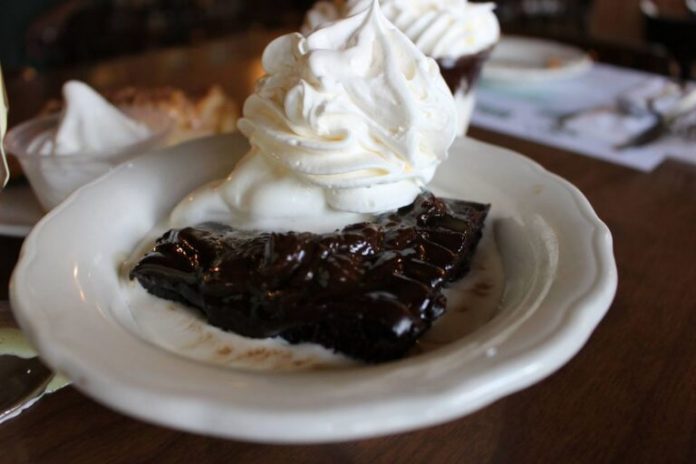 With a cold glass of milk! My weakness! The best pie you'll ever make !!
INGREDIENTS :
– 1 stick butter, softened
– 1 c sugar
– 2 eggs
– 1 tsp of vanilla
– 3 Tbsp of cocoa powder
– 1 tsp of salt
– 1/2 c all purpose flour
DIRECTIONS :
1. Preheat oven to 350 degrees.
2. Using an electric mixer, cream together butter and sugar for 3 minutes, or until fluffy.
3. Combine together eggs and vanilla and mix well.
4. Add cocoa powder, salt and flour, stirring until well combined.
5. Use butter or cooking spray to grease 8 inch pie pan and pour mixture into pie pan.
6. Bake until center is set for approximately 35 minutes.
7. Make it gooey by only hand mixing ( do not use a mixer, becuase it will have more of a brownie or cake texture, rather than "gooey").