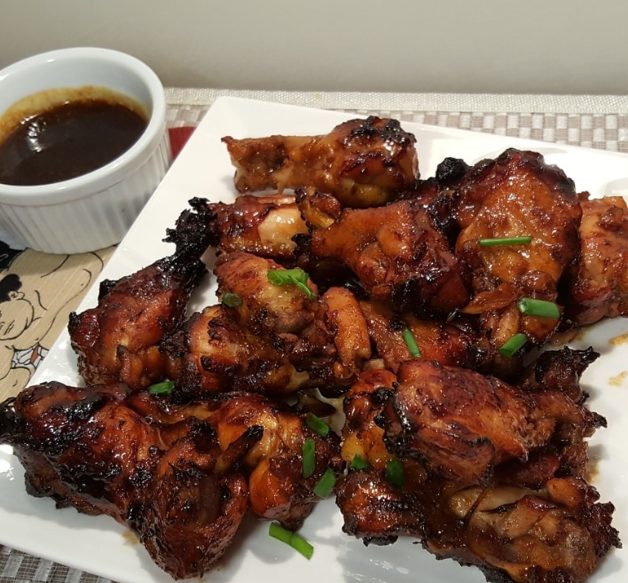 Ingredients:
4-5 pounds Chicken Wing Pieces
3/4 cup Ketchup
1 Tablespoon Liquid Smoke
1/2 cup Light Brown Sugar
1/4 cup Yellow/Brown Onion finely minced
2 cloves Fresh Garlic finely crushed
1/2 cup Fresh Water
1/4 cup Bourbon
2 teaspoons Paprika
1/4 teaspoon Cayenne Pepper
3 Tablespoons Clover Honey
1 teaspoon Sea Salt
1/2 teaspoon Freshly Ground Black Pepper
Instructions:
Push the Sauté or Browning button on your Pressure Cooker.
Add ketchup, liquid smoke, brown sugar, onion and garlic to your Pressure Cooker cooking pot.
Stir until sauce starts to thicken, about five minutes.
Turn Pressure Cooker off.
Add the water and the rest of the ingredients. Carefully add the wings and mix into the sauce.
Lock on the lid and Close the Pressure Valve. Cook on High
Pressure for 5 minutes.
When Beep sounds, do a Quick Release.
With Tongs, carefully remove Wings to Air Fryer Basket or a Cookie Sheet, lined with foil or silicone mat.
Turn the Pressure Cooker to Sauté or Browning and allow sauce to thicken while the wings are crisping in the Air Fryer or Oven.