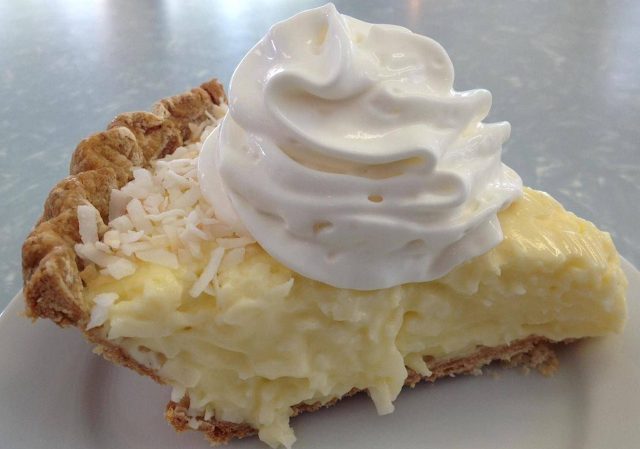 Grandma's Coconut Cream Pie | Sweet coconut surrounded by a delicious creamy custard and topped with homemade whipped cream. This Grandma's Coconut Cream Pie truly is the BEST! A cool and creamy pie perfect for summer entertaining.
This Grandma's Coconut Cream Pie will take you back to your childhood. I remember sitting at the kitchen table watching my grandma rolling out the pie dough, waiting for her to trim the edges so I could have a piece. And then later getting to enjoy the BEST homemade coconut cream pie! My grandma really knew how to make the best pies!
Thinking about throwing a dinner party? Here is one of my favorite ways to entertain. A Charcuterie Board! There's no cooking or preparing involved. Just collect your favorite meats, cheeses, dried fruits, spreads and crusty bread. The choices are limitless. Click here —->>>>HOW TO BUILD THE ULTIMATE CHARCUTERIE BOARD
This pie can be completely made (including whipped cream topping) and frozen up to 3 weeks. Set out on the counter until the pie is defrosted (about 1 hour) or in the refrigerator overnight.
Preheat oven to 350°. Pour coconut onto a rimmed baking pan. Bake, stirring every couple of minutes until some (not all) of the coconut is golden brown (about 10 minutes)
Here is how to prepare it:
Instructions Next Page