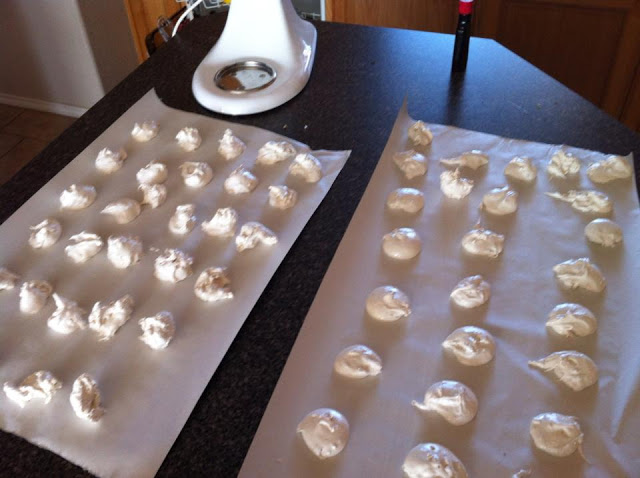 Divinity candy is a delicious homemade fudge ! This heirloom Divinity candy recipe is a family holiday tradition and always a specific preferable ! Grandmother's Divinity candy was always a part of our Christmas occasion .
* Ingredients
☞ 2 2/3 cups sugar
☞ 2/3 cups corn syrup
☞ 1/2 cup water
☞ 2 large egg whites
* Directions:
STEP 1
In a 2-liter saucepan, over low heat, heat the sugar, corn syrup and water, stirring until the sugar has dissolved. Continue cooking without stirring until the candy thermometer reads 260 ° F (125 ° C).
2ND STEP
A few minutes before the mixture is ready, in a medium bowl, beat the egg whites an electric mixer until stiff peaks, then incorporate the hot syrup in a thin stream at medium speed. For best results, use a stand mixer as you need to beat at least 10 minutes. Beat until mixture retains its shape and becomes slightly dull. Don't beat too much.
STEP 3
Take the preparation with a greased spoon and drop on waxed paper. Store what will remain in an airtight container. ENJOY !!