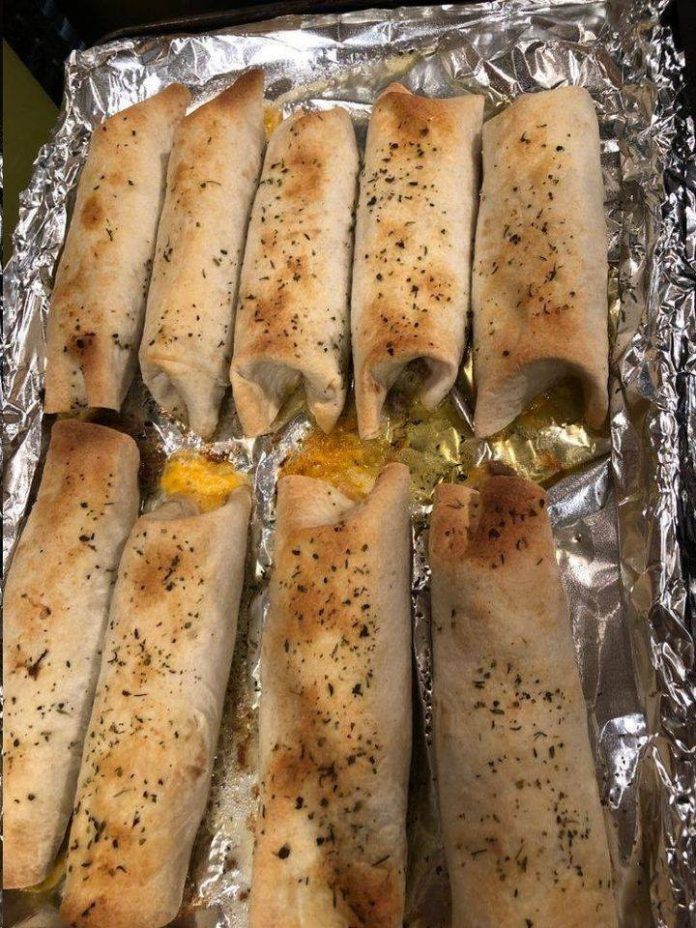 Easy Cheesy Taco Sticks
These super-simple Cheesy Taco Sticks are buttery breadsticks filled with taco meat and lots of cheese! Perfect for snacking or watching the big game!
These Cheesy Taco Sticks were the brainchild and I'm happy to report – so so good!
Amazing! Kids and hubby loved them! I added more cheese since that's stable in our home! Thanks for the amazing easy recipes!
Ingredients:
1 lb. Ground beef
1 Package taco seasoning
4 Cheddar cheese sticks cut in half lengthwise
1 Refrigerated pizza crust
Flour for dusting the work surface
2 Tbsp. Butter melted
Garlic powder to taste
Parsley flakes to taste
Instructions:
Preheat the oven to 425 degrees.
Place the ground beef in a skillet over medium-high heat on the stove, and cook until completely browned.
Drain any excess grease and then add the taco seasoning to the meat. Simmer over low heat for another 2-3 minutes.
Lightly flour a work surface in your kitchen and roll the pizza crust out until it is about ¼ of an inch thick.
Cut 8 evenly-sized rectangles out of the dough.
Place a cheese stick piece in the center of each piece of dough, and place a bit of the meat filling on top of it.
Carefully fold in the ends of each rectangle of dough, and then roll them into breadsticks over the filling.
Place the taco sticks onto a parchment or silicone mat lined baking sheet, and bake for 10 minutes or until lightly browned and cooked through.
Brush the taco sticks with the melted butter and sprinkle with the garlic powder and parsley flakes to taste