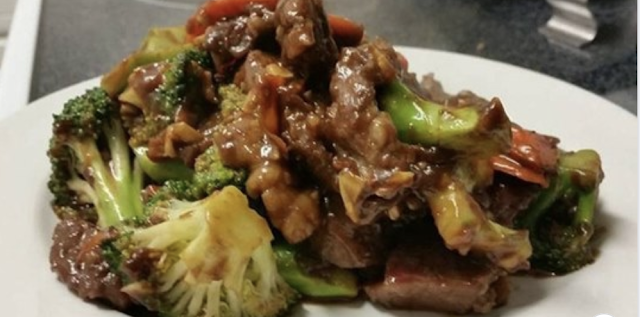 Ingredients
Coating
2 tbsp cornstarch
2 tbsp water
1/2 tsp garlic powder
Main Ingredients
1 lb beef round steak / strips
4 cup broccoli
1 small onion
2 each carrots
2 tbsp vegetable oil
Sauce
1/3 cup reduced sodium soy sauce
2 tbsp brown sugar
1 tsp ground ginger
1 tbsp corn starch
1/2 cup water
Directions
Coating: In a bowl, combine cornstarch, water, and garlic powder. Mix until smooth. Toss beef in this mixture.
Sauce: In a bowl, combine soy, brown sugar, ground ginger, corn starch, and water. Mix until smooth.
In a large skillet or wok over medium high heat, stir-fry beef in 1 tablespoon oil until beef is browned. Remove and keep warm.
Stir-fry brocolli, carrots, and onion in the remaining oil. Add the beef and sauce.
Cook about 3 minutes, continously stirring to ensure even cooking.
Serve over rice.