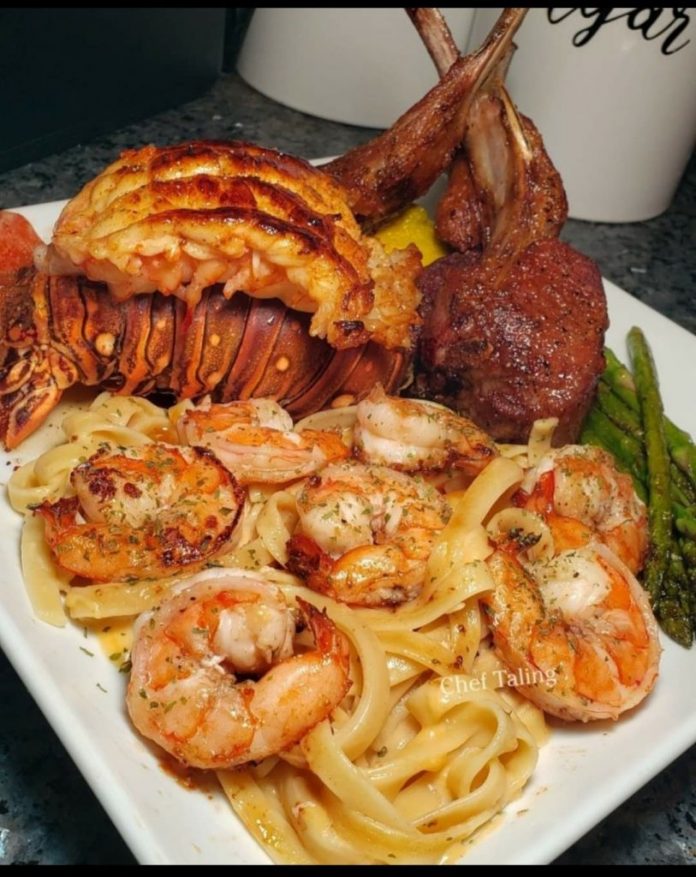 Ingredients :
3 tablespoons olive oil
1/4 cup minced garlic
1 pound (21 to 25 count) shrimp, unpeeled
2 tablespoons lemon juice
1/2 cup fish stock
2 teaspoons chopped fresh basil
2 tablespoons spicy seafood seasoning.
Directions :
In a large saute pan over medium heat, heat the olive oil. Add the garlic and saute until it begins to soften. Add the shrimp and saute for 1 minute. Then add the remaining ingredients and simmer until the shrimp is cooked through and the flavors have combined, about 4 to 6 more minutes. Serve immediately.