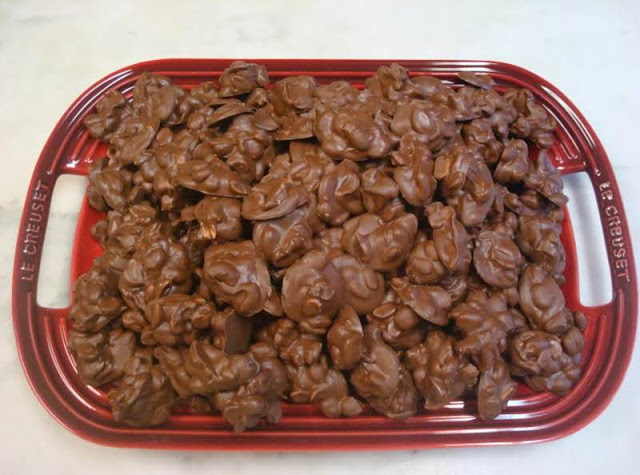 INGREDIENTS:
1 jar(s)(16 oz.) dry roasted, unsalted peanuts
1 jar(s)(16 oz.) dry roasted, salted peanuts
1 pkg(12 oz.) semi-sweet chocolate chips
4 ozsweetened german chocolate (green packaging), broken into pieces
3 lb(two 24 oz. pkgs.) white almond bark, broken into pieces [there are several different brands, you'll just have to use the brand found in your area. manufacturer's have lowered the ounces in some packaging, so use the equivlaent of 3 lbs.
(some packages of almond bark may have candy coating on the package)
Please continue to Next Page (>) for the full list of ingredients and complete cooking instructions.
[adrotate banner="3″]