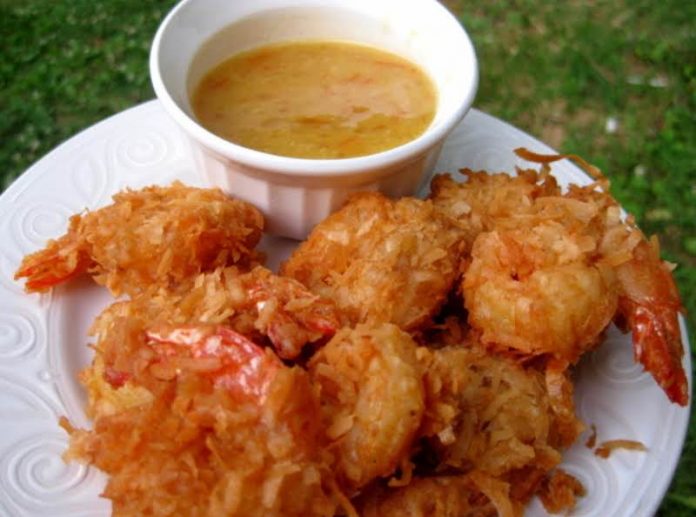 Ingredients :
48
 large raw shrimp, peeled and deveined with tails
1
 bag sweetened coconut, shredded
SWEET AND SOUR SAUCE
Directions :
1.
 Combine eggs, beer, 3 teaspoons Creole seasoning, flour and baking powder.
3.
 Dip the shrimp in beer batter and roll in coconut.
4.
 Fry in oil heated to 350 in deep fryer, wok or deep saucepan.
5.
 The oil should be at least 1-1/2″ deep.
6.
 Drop shrimp in a few at a time and fry until golden brown.
7.
 Remove and drain on paper towel.
8.
 SAUCE – Blend together dipping sauce ingredients.