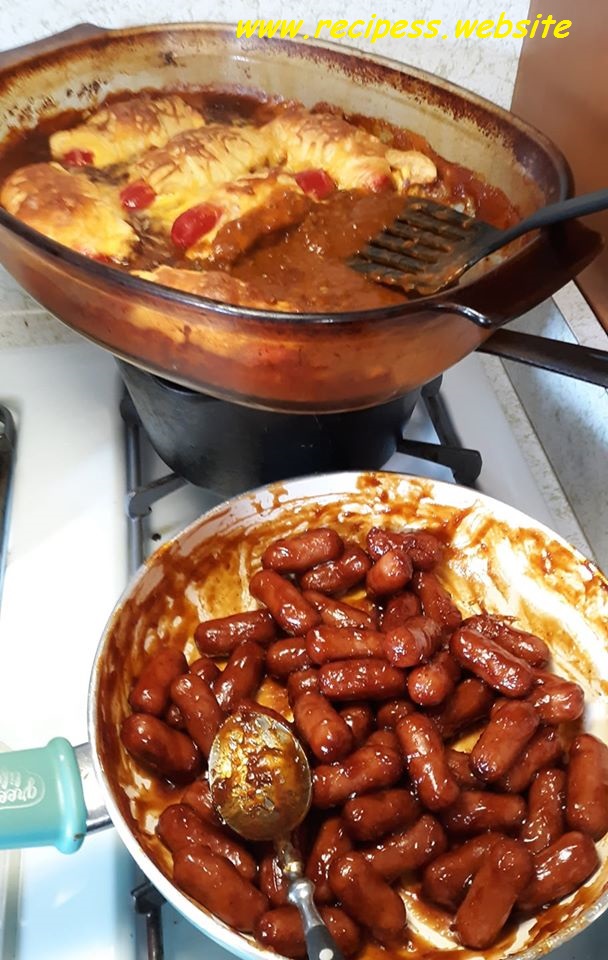 This recipe is really perfect for parties, family dinner, a summer potluck, or yummy game day food! so let's start learning how to make baked Chili Dogs.
 INGREDIENTS :
6 all-beef hot dogs.
2 cups prepared chili.
1 cup shredded cheddar cheese.
6 cheddar cheese sticks.
1 tbsp butter.
1/4 tsp parsley flakes.
1/2 tsp garlic powder.
 HOW TO MAKE IT :
Preheat oven to 375-400 degrees F.
Roll hot dogs and cheese in crescent dough triangles.
Melt butter and then add garlic powder, parsley flakes. Place hot dogs in the pan, spaced apart to leave room for chili later.
Add chili around the hot dogs and bake for 20-25 min.