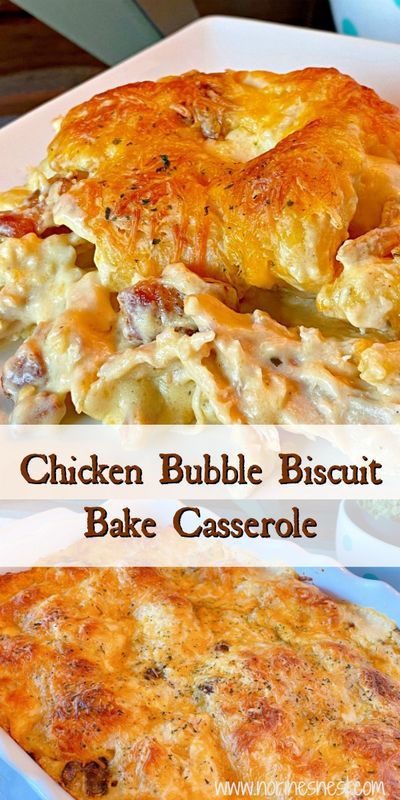 Ingredients
3 cups cooked chopped chicken, or canned chicken
2 cans cream of chicken soup
1 1/2 cups sour cream
1 cup grated cheese
2 Tablespoons Ranch dressing mix
1/4 cup cooked, chopped bacon
1 (12 oz) can refrigerator Grands Jr Biscuits
1 additional cup grated cheese for top of casserole
Instructions
Preheat oven to 350°. Lightly spray a 9 x 13-inch pan with cooking spray. Set aside.
Combine chicken, soup, sour cream, 1 cup grated cheese, Ranch dressing mix, and bacon. **Cut each biscuit into 4 pieces. Toss with chicken mixture. Top with remaining cup of grated cheese.
Pour chicken mixture into prepared pan. Bake for 25-35 minutes, until bubbly and biscuits are golden brown.
** Please note if you do not like biscuits that are "doughy" like a dumpling then place the chicken mixture on the bottom of the dish and top it off with the biscuits!