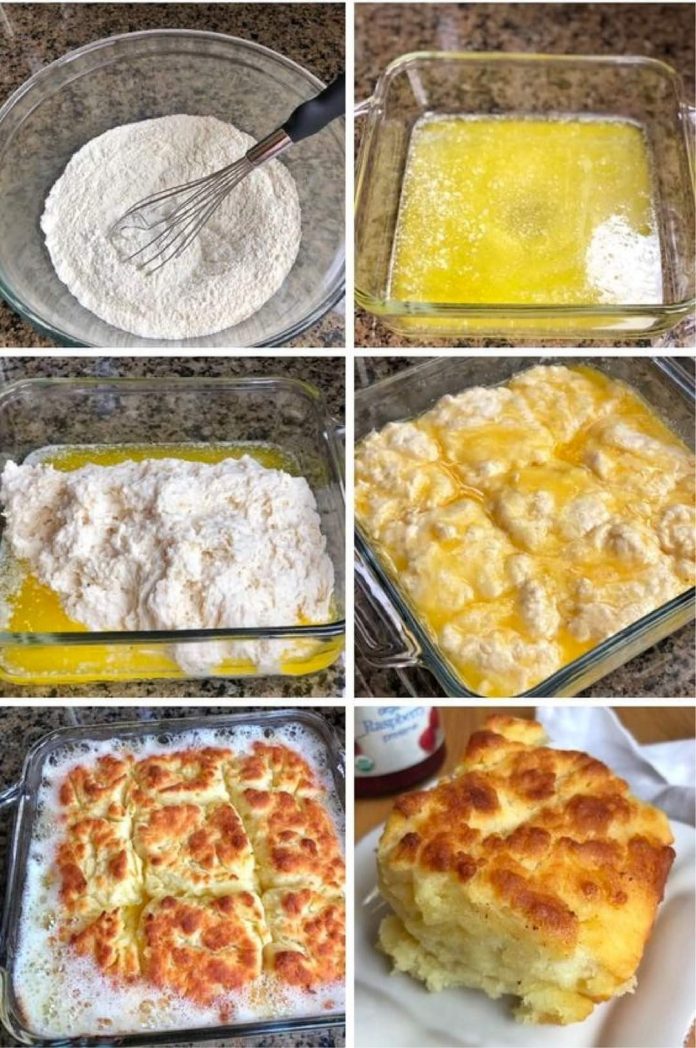 Ingredients
½ cup unsalted butter
2 ½ cups all-purpose flour
4 teaspoons baking powder
4 teaspoons white sugar
1 teaspoon salt
1 ¾ cups buttermilk
Directions
Preheat the oven to 450 degrees F (230 degrees C).
Place butter in an 8×8-inch glass or ceramic baking dish. Microwave for 1 minute. Stir butter and keep microwaving at 20-second intervals until butter is fully melted.
Sift flour, baking powder, sugar, and salt into a bowl. Add buttermilk and stir until combined. Pour over melted butter and spread over the melted butter. Use a bench scraper to cut dough into 9 equal pieces.
Bake in the preheated oven until biscuit tops start to brown, 20 to 25 minutes.