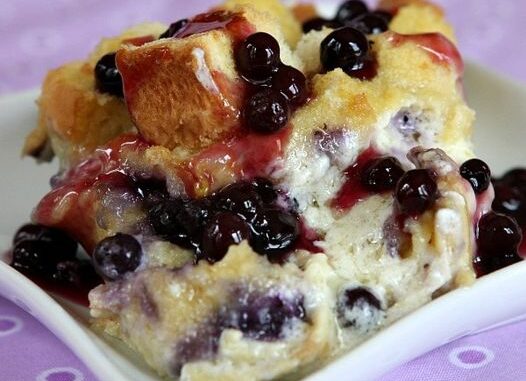 INGREDIENTS:
1 Loaf Challah bread
Cup of half n half
3 eggs
4 Tbsp butter
1 tsp good vanilla
3 Tbsp maple syrup
1/4 tsp salt
DIRECTIONS:
Cut bread into 1 inch slices
Preheat oven to 375°
In a mixing bowl make custard with eggs, half n half, vanilla, salt and maple syrup
Melt 1 Tbsp butter in a large pan over med heat
Dip bread in custard on each side for a few seconds to absorb a bit of the custard. Place the bread on a cooling rack over a sheet pan
Place 2 slices of bread in the pan and cook about 2-3 minutes on each side until golden brown
Remove the toast from the pan and place in the oven no more than 10 minutes until all slices are done. Repeat until done
Blueberry syrup
1 pint blueberries
1/2 cup sugar
1 Tbsp cornstarch
Combine blueberries, sugar and 1/2 c water in a saucepan and bring to a gentle boil. Cook for 6-7 minutes. Stir in the cornstarch and using a whisk mash some of the berries while stirring. Remkve from heat once the syrup thickens. About 4-5 minutes
Breakfast potatoes with onions and peppers cooked in a little EVOO over med high heat until tender and lightly browned on edges.
Scrambled eggs with spinach and cheese