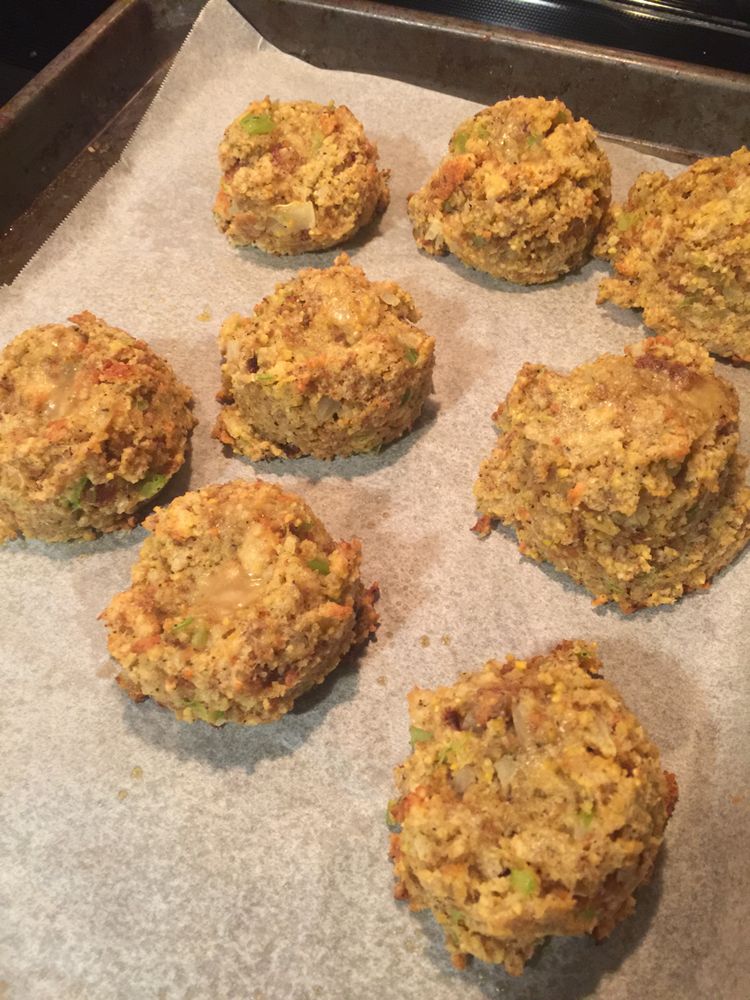 Want an easy stuffing recipe that can be made ahead of time and takes just a few minutes? Try my delicious Easy Sage and Onion Stuffing Balls recipe that has been in my family for decades!
THE PERFECT ACCOMPANIMENT TO ROAST MEATS
This Easy  Stuffing Balls recipe is the perfect accompaniment to roast chicken, roast turkey or roast duck. I love shaping this delicious stuffing mix into cute little balls and cooking them separately. Cooking them separately means they cook really quickly and go super crispy on the outside.
This is also perfect if you have vegetarian guests, as it means they can enjoy this gorgeous stuffing too.
If you prefer, however, you can of course use the Easy Sage and Onion Stuffing mixture to stuff the neck cavity of a turkey, or to stuff the main cavity of a chicken or duck. Do remember to weigh your bird once stuffed and calculate the cooking time based on the stuffed weight.
INGREDIENTS
* 2 loaves white bread (day old)
* 4 stalks celery, chopped
* 1 stick butter
* 1 small onion, finely chopped
* turkey broth
* poultry seasoning, sage, salt, pepper
DIRECTIONS
Break bread into cube sized pieces, let dry overnight.
Melt the butter in a large skillet, add celery and onion, saute' until tender.
Pour butter, celery & onion over bread crumbs.
Add seasonings to taste
Add enough turkey broth to hold bread together, not sticky. Shape bread into balls and bake until browned, at 350 degrees.
Source : Allrecipes