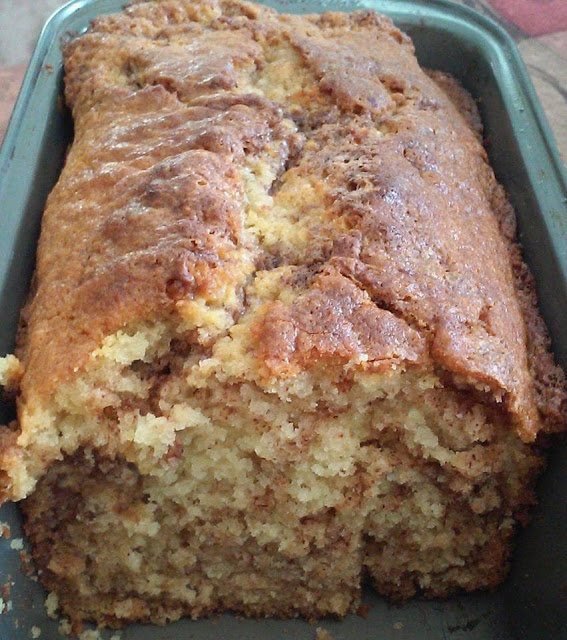 Seriously, it doesn't get much easier then this 3 Ingredient Banana Bread recipe. If you don't have a very high success rate with bread don't be scared of this recipe because I'm pretty sure it's impossible to mess this up! …waiting for the bananas to become overripe was just about the hardest part about this recipe! My son loves, loves, LOVES bananas, so I had to hide them from him.
Now this is a 3 Ingredient Banana Bread, however, I strongly suggest you add chocolate chips because they take it to the next level. You can even add chopped walnuts if you'd like. Either is a win-win.
If you're in need for another great bread recipe for sure check out my Amish Friendship Bread Without Starter. It really is so delicious. Usually it takes at least a week to make a friendship bread, but I have a recipe that allows you to eat it the same day. No starter required!
Banana Bread
2 cups of flour
1 cup sugar
1/2 cup applesauce
4 ripe bananas
2 eggs
1 teaspoon vanilla extract
1 tablespoon baking powder
1 teaspoon salt
1 teaspoon baking soda


How to make it :

Preheat oven at 350*, place bananas in a large bowl and mash (I used an electric mixer), stir in sugar and let stand for 20 minutes, add eggs and apple sauce, mix together, then add remainder of the ingredients and mix well. Pour into a greased 9X5 loaf pan and bake for 45 minutes until done.
Share to save ❤