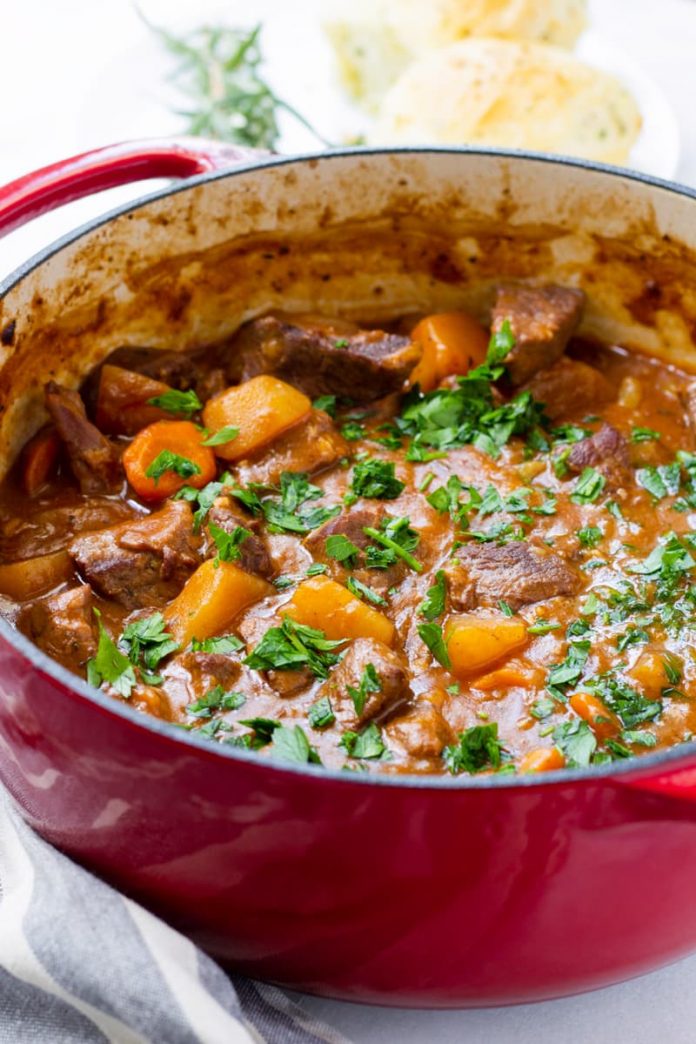 These days, rather than search for time-saving recipes, we're looking for ways to spend hours in the kitchen cooking up exciting meals. If you have extra time to kill and are looking for a special, intensive recipe to try, here's some inspiration.
1.
Spinach and Ricotta Cheese Ravioli in Tomato Cream Sauce
You can follow the recipe and make this spinach and ricotta filling, or you can get creative and use whatever is in your kitchen! Keep it vegetarian, or add some meat or seafood like ground beef, sausage, or even smoked salmon. Once you make the ravioli dough, the options are endless. Get the recipe for homemade ricotta and spinach ravioli here.
2.
Homemade Udon Noodles
All you need to make these Japanese noodles at home is pastry flour, sea salt, and corn starch. Toss those homemade noodles in miso broth with your favorite veggies and protein. Get the recipe for udon noodles from scratch here.
3.
Simple Challah Bread
An egg wash gives this braided loaf of bread a glazed exterior and fluffy, doughy inside. Use the leftovers to make some decadent challah French toast. Get the recipe for simple homemade challah bread here.
4.
Hearty Dutch Oven Beef Stew
This beef stew will take you about three hours to make from scratch, but wait until you taste the umami flavors from beef broth, red wine, Worcestershire sauce, and spices. You can make a big batch and keep some in the freezer for lazy nights. Get the recipe for Dutch oven beef stew here.
5.
Pork Carnitas
You can make these melt-in-your-mouth carnitas in the oven, slow cooker, or Instant Pot, but the oven method is our favorite way to achieve crispy-on-the-outside, melt-in-your-mouth meat. If you're feeling really ambitious, try making homemade flour tortillas as well. Get the recipe for pork carnitas here.
6.
Easy Homemade Pizza Dough
There's nothing like homemade pizza. This five-ingredient dough requires a few hours to rise, but it's worth the wait. Get the recipe for homemade pizza dough here.
7.
Homemade Bagels
These New York–style bagels are crispy on the outside and delightfully doughy on the inside. First they're boiled, then they're baked, and finally they're topped with your favorite garnishes, like cream cheese, tomato, capers, and lox. Get the recipe for homemade bagels here.
8.
Homemade Cheese Tortellini
Roll out pasta dough as you normally would, then use a cookie cutter to cut the dough into small rounds. Fill them with your favorite pasta fillings, or follow the recipe verbatim and use a mixture of egg, ricotta, Parmesan, spinach, and basil. Boil what you want and freeze the extra tortellini for future use. Get the recipe for homemade cheese tortellini here.
9.
Chinese Dumplings From Scratch
You could use store-bought dumpling wrappers, but why not make these super-fresh dumplings yourself? You can fill them with whatever you like, from ground pork and shrimp to veggies. Get the recipe for Chinese dumplings from scratch here.
10.
Classic French Cassoulet
Cassoulet is a quintessential comfort food. It's substantial and seriously cozy. This traditional version is made with chicken, sausage, and white beans, but you can really use whatever meat is in your kitchen. Get the recipe for classic French cassoulet here.
11.
Homemade Potato Gnocchi
Making gnocchi from scratch isn't difficult, but it takes some practice and patience. All you'll need are a few ingredients to get you started: potato, flour, egg, and salt, plus whatever sauce you want to serve it in. Get the recipe for homemade potato gnocchi here.
12.
Homemade Cured Salmon
It takes a good chunk of time to make cured salmon from scratch, but the vast majority of it is just a waiting game. In fact, the salmon will have to marinate in the fridge for about 36–48 hours, but just imagine the bagel platter you'll make when it's complete. Get the recipe for homemade cured salmon here.
13.
Korean Oven-Braised Short Ribs
Marinated in garlic, ginger, rice wine vinegar, gochujang, soy sauce, and brown sugar, these fall-off-the-bone short ribs are a guaranteed crowd-pleaser. They need to cook for about two and a half hours to get super tender. Get the recipe for Korean oven-braised short ribs here.
14.
Steamed Bao Buns
There are few foods more delicious than these soft and chewy steamed buns, which you can fill with anything from pork belly to barbecue pulled pork. Get the recipe for steamed bao buns here.
15.
Homemade Croissants
Buttery and flaky, these homemade croissants require a bit of time and technique, but the final result is mouthwateringly delicious. Plus, we'll take any excuse to eat fresh pastries for breakfast. Get the recipe for homemade croissants here.
16.
Authentic Mexican Tamales
This Mexican dish is made of corn husks stuffed with a filling of chicken, potato, carrots, and onion, all topped with a homemade chile pepper salsa. After the filling is made and the tamales are folded, let them steam for about an hour and a half. Get the recipe for authentic Mexican tamales here.